News
October 2021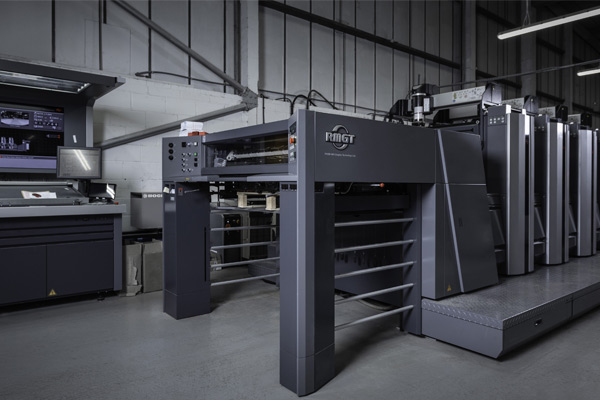 WirralCo Speeds Turnarounds with RMGT Press
WirralCo has transformed turnaround times after investing in a high-spec RMGT SRA1 LED-UV press. The press was installed at the Merseyside trade printer at the end of last month. Co-owner Kevin Hickey said the firm had been planning to buy a new press prior to the pandemic, "but then the world was turned on its head" and the plans were put on hold.
However, the situation resulted in a subsequent opportunity to buy a low-mileage used model, with WirralCo taking the 16,200sph four-colour RMGT 924 that came out of London's Premier Print. "It's a top-of-the-range press with every bell and whistle," Hickey said.
"The installation went according to plan and we're now up and running with it. The turnaround time is phenomenal and has transformed how we work. Instead of having to print and wait, jobs can go straight into finishing."
Hickey also said that business in general was picking up. "Now, with the furlough ending people are coming back and the press is there, ready and up and running."
The £600,000-plus spend and move into SRA1 also included a hybrid Topsetter from Marlowe Digital and related software upgrades. The investment was financed by Close Brothers Asset Finance.
Hickey said the support from Joe Hall, relationship manager at Close and Mark Stribley, director at RMGT distributor M Partners had been exemplary. "I can't speak highly enough about the support from them," he added. The new press replaces an old B2 Mitsubishi model.
Hickey bought the business together with Chris Riley in October 2018. The 22-staff firm has sales of around £1.2m.
Stribley commented: "It is a very positive move from Kevin and Chris. It is a fantastic company to work with, from them operating their original Mitsubishi press and I know they will go from strength to strength with this latest investment."
As well as litho printing, WirralCo services including continuous stationery, digital and large-format digital printing.
As originally published by Printweek - Read here.